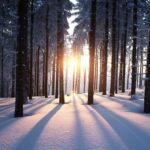 On 12.12 The Portal Opens, The Heavenly Veil's part allowing in more Love and Light onto the Planet and all of Humainity. This is in preparation for the Sacred Solstice 12.21.17
More Love and Light are on the planet now than ever before!
Enjoy this 20 minute transmissionof the 12.12 Love and Light available to us all.
A channeled message from Archangel Gabriel takes place at the closing.
Blessings, The Leahona Pam Rennie, Alchemist & Channel